On Friday, July 28th, Lehigh Valley International Airport (ABE) celebrated the arrival of a new TSA Checkpoint and Terminal Connector. The event was attended by U.S. DOT Secretary Pete Buttigieg, U.S. Congresswoman Susan Wild, PA Governor Josh Shapiro, other federal/state/local leaders, and organizations from across the Lehigh Valley. This new facility forever changes the travel experience in the Lehigh Valley!
As part of the project, Ad Rail USA secured a year campaign sponsored by Capital Blue Cross on the escalators that all outbound passengers will use just beyond the TSA Checkpoint area.
Many thanks to the wonderful staff at ABE, the construction team, and everyone that supported this project and choosing AD Rail to be part of it.
"ABE was looking for a company that would enhance escalator rider safety and handrail cleanliness on the new escalators for this $35M infrastructure investment that elevates the customer experience. The partnership with Ad Rail certainly delivers the product and results we were seeking, plus offers unique opportunities for businesses to advertise in a high traffic area."

Thomas R. Stoudt, Executive Director, Lehigh-Northampton Airport Authority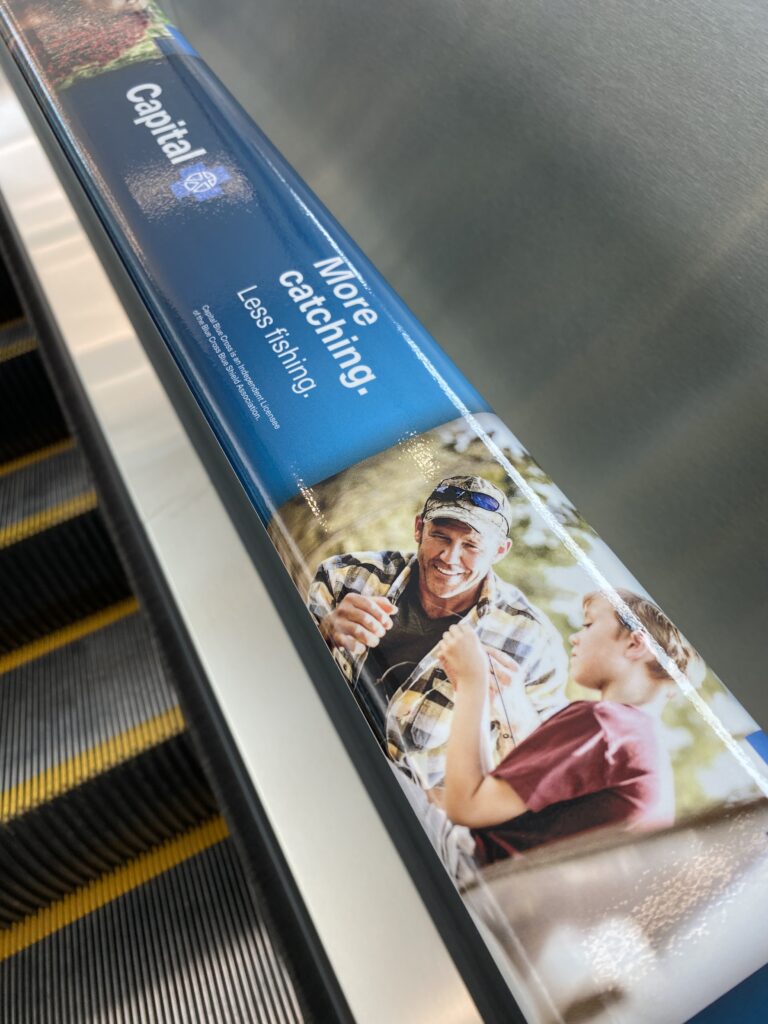 For more info on making the escalators in your facility safer and cleaner
click the button below to start the conversation: